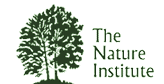 LATEST NEWS — Biology Worthy of Life


Stephen L. Talbott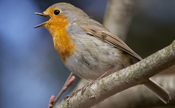 The Biology Worthy of Life project of The Nature Institute is not in the business of trying to make news. However, newsworthy bits relating to the project occasionally come along, and here is where we will try to keep interested readers informed. If you have any response to the news items, we would be glad to hear it.
Upcoming talk by Stephen Talbott at The Nature Institute (November 12)
---
I'll be offering a talk titled "Gestures of Life" on Friday, November 12, 2021 at 7pm. The talk has been billed, with tongue in cheek (and also truthfulness), as "Stephen Talbott's final (and just about only) Nature Institute talk". I will briefly relate certain perplexing episodes from my past, which will land me in the middle of some fundamental reflections upon the relation between the human interior and what we usually think of (in a pathologically Cartesian manner) as the "mindless world out there". The result will be to turn our usual thinking about science inside-out, while challenging deeply entrenched habits of thought relating to how you and I are situated in the world as knowers. The talk will prove relevant to questions about the legitimacy of the spiritual aspirations of humanity.
There is no admission fee. The Nature Institute is located at 20 May Hill Road, Ghent, New York 12075. For up-to-date information, including travel directions or winter weather-induced schedule changes, see events calendar or contact info@natureinstitute.org or call 518-672-0116.
New book chapter now available: "Inheritance (2): The Whole Organism"
---
(October 28, 2021) This newly written chapter of *Organisms and Their Evolution* tackles the neglected problem of whole-organism inheritance. We know organisms only as wonderfully integrated wholes, and we know inheritance only as an inheritance of whole cells. This truth was obscured during the era of genes and molecular biology, when biologists came to see genes as substitutes for cells and organisms. But the consequence of this was that biologists lost sight of the central problem of inheritance — how an organism's unified character and entire way of being are passed on to its offspring. We will need to recover our sight of that problem before we can make fundamental progress in understanding evolution.
You can read the chapter and also check out the book's table of contents.
Transcript of my conference talk, and videos of all talks
---
(August 24, 2021) You will now find a full transcript of my talk at the Linnean Society conference (see next item). Also, videos of all conference talks have now been placed on youtube. See my notes here for all relevant links.
Video of my talk at the Linnean conference, "Evolution 'On Purpose'
---
(July 16, 2021) My taped presentation for the online conference sponsored by the Linnean Society of London, "Evolution 'On Purpose': Teleonomy in Living Systems", is now available, along with some very brief comments based on my experience of the conference. It is expected that the Linnean Society will soon make available the videos of all the talks.
Foreign language translations of two resources
---
(July 13, 2021) There are two new translations on the Nature Institute's Biology Worthy of Life website:
My article, "Hold a Blossom to the Light", has been translated into Spanish (Castellano) by Pablo Jaramillo Toro, with editorial assistance from Joanna Coghill. Their interest in doing the translation stemmed from their having attended a Nature Institute course. Our sincere thanks to both of them.

The translated article is my commentary on the book by Wade Davis, One River: Explorations and Discoveries in the Amazon Rain Forest. In this book Davis looks at the clash of cultures that took place in the Amazon basin during the twentieth century, which holds many lessons for our own technologically rooted society. He also details encounters with plant-based, mind-altering drugs, and relates the nearly miraculous stories issuing from the pioneering work of the legendary Harvard ethnobotanist, Richard Evans Schultes. That other renowned biologist of Harvard, E. O. Wilson, wrote of this book, "Beautifully and meticulously written, One River captures as no other book the adventure of ethnobotany".

The article is, of course, also available in its original English version. It has been published in hardcopy as part of the booklet, In the Belly of the Beast: Technology, Nature, and the Human Prospect, and was included in my 2007 book, Devices of the Soul: Battling for our Selves in the Age of Machines.

My 1995 book, The Future Does Not Compute: Transcending the Machines in Our Midst, is now available (free) in Russian translation, thanks to the heroic efforts of the Russian-Ukrainian scholar, Victor Postnikov, to whom I am deeply indebted.

The Future Does Not Compute was, admittedly, a rather eccentric book — especially in the diversity of topics it tried to weave together, from the developing fascination with computer technologies to the work of the philologist, Owen Barfield, on the evolution of human consciousness. It was one of the first two critical books to come out in the mid-nineties just as the world-wide web was rather violently taking hold of the public consciousness. (The other book was Clifford Stoll's Silicon Snake Oil.) While Stoll has found reason to completely disown his take on the Internet, as expressed in his book, I am actually quite surprised that I have found nothing in subsequent events that does not seem a confirmation of the stance I took in my own book.

That book, I should add, is also freely available in its original English version, although in a rather inelegant web presentation. It can be purchased in hardcopy from the Nature Institute bookstore. And a Waldorf school in New Zealand has made a much more booklike, convenient, and readable version of the book (which I have put into the public domain) on the yumpu.com website.
Upcoming conference: "Evolution 'On Purpose': Teleonomy in Living Systems"
---
(June 11, 2021) I will be participating in an online video conference, sponsored by the venerable Linnean Society of London, to be held June 28 – 29, 2021. Registration is open to the public. You are free to check out:
My talk is scheduled for Tuesday, June 29, at 11am – 11:30am (eastern daylight time), or 3pm – 3:30pm (GMT). The talk is titled "Toward a Thought-Full Teleology: Beyond the Hollow Organism". All talks will be recorded and made available to registrants by the Linnean Society after the scheduled delivery. The current expectation is that, at some time after the conference, my own talk will be made freely available by The Nature Institute, either as a video recording, or as a written transcript.
This document: https://bwo.life/news/index.htm
Steve Talbott :: NEWS — Biology Worthy of Life