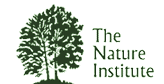 An Index for the "Biology Worthy of Life" Project
You can use this page in two ways to locate articles in the "Biology Worthy of Life" project:
Enter search words or phrases in the search box below.
Browse the index listing much as you would a book index.
All the article references and even the various index headings will, in cooperative browsers, yield brief comments (some more useful than others) when you move your cursor over them. You can, in fact, get a bit of an education simply by browsing down this page and wielding your pointing device, without clicking on any of the links.
topical index
---
chromosome
chromatin

dynamics

in 3D space
code
(See machine-idea/code)
development (ontogeny)
DNA
epigenetics
epistemology
evolution
of consciousness

and development

fitness

inheritance

intelligent design

as mindless process

and mutations

sociobiology
explanation
biological

and causation

part and whole

portrayal and
form
gene
gene regulation
genome
holism
inwardness (intention, idea, meaning)
machine-idea
mysticism
(See holism/versus mysticism and vitalism)
plasticity
genome

molecular

(See form/molecular)
protein
RNA
signaling
contextual
transcription
translation
Special Topics
circadian rhythms
microbiome
pluripotency
This document: http://BiologyWorthyofLife.org/comm/inx.htm
Steve Talbott :: An Index for the "Biology Worthy of Life" Project